When you stay with us there is lots to explore right outside . Walking, cycling, paddling, swimming, fishing… 
Hiking
Walk north on the ancient Pilgrim trail which passes by right outside. Hike up on Skalåsknatten and ejoy the epic view of forests and lakes. Continue on to lake Livarebosjön where you find a shelter and fire pit. We can recommend longer or shorter hikes from Upperud.
Cycling
Rent a bike and go explore! Dalsland is perfect for cycling, there are many small and fun country roads. Pack your swimming stuff and some coffee.
Paddling
We have canoes and a rowing boat to rent, the water is waiting.
Swimming 
You can swim from our jetty where the water is deep. Or find a nearby beach that fits you. Dalsland is packed with lakes and the water is clear and fresh.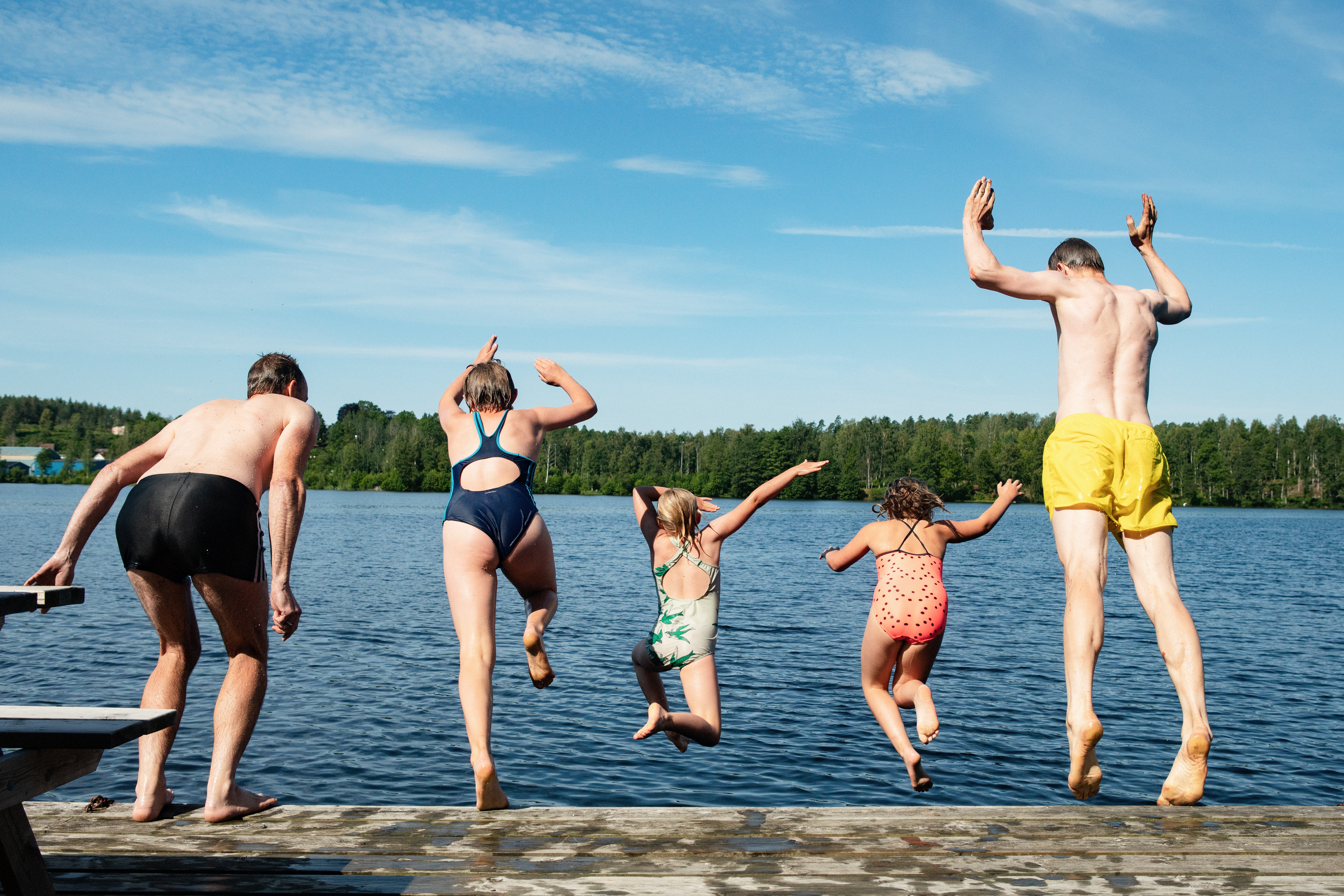 Swimmers at Upperud 9:9. Foto: Sara Arnald