Spend a long weekend in a stylish 100-year old granary surrounded by wild nature.
---
Book this package 21 April – 8 May 2022. Open pdf here 
---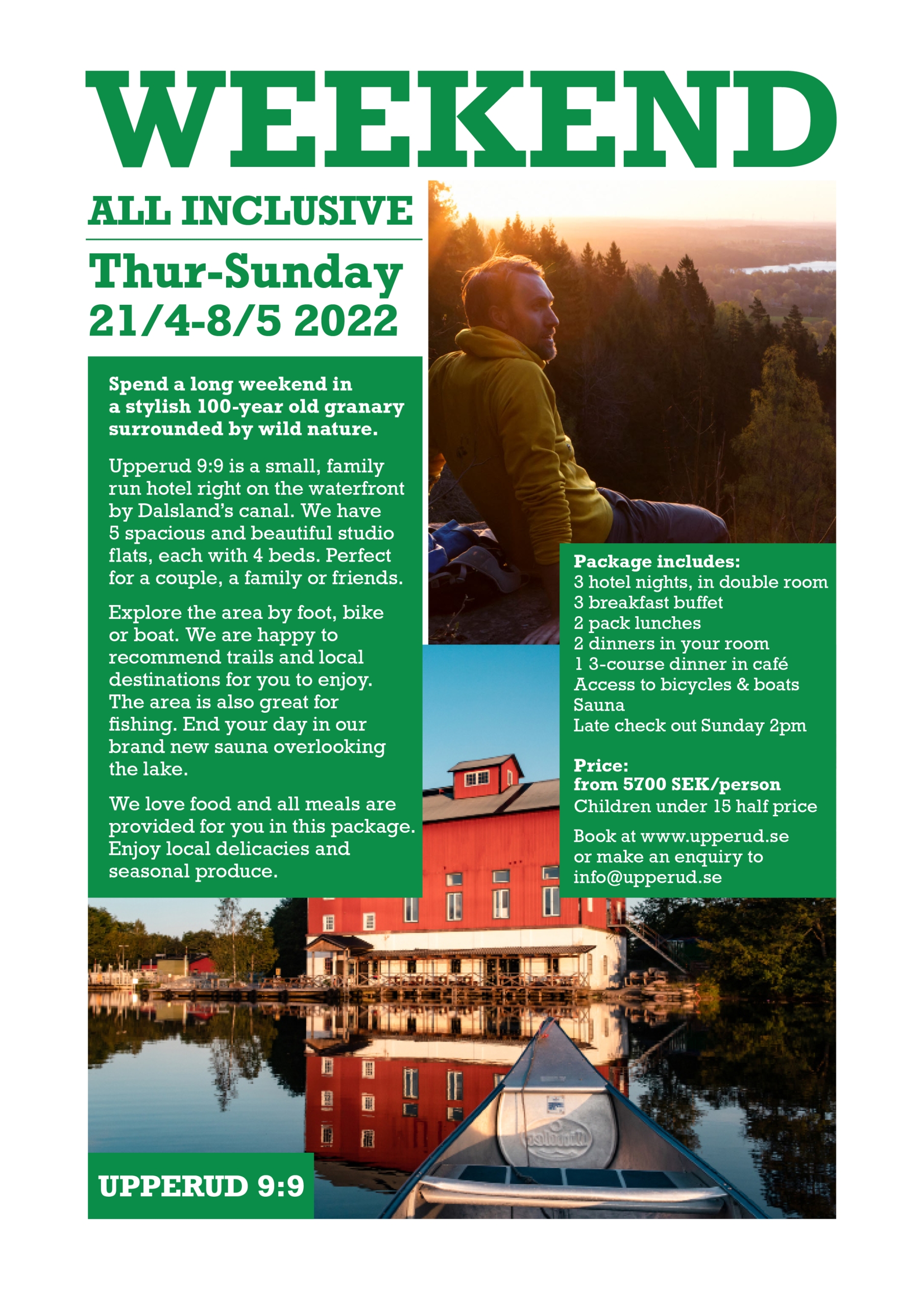 ---
All-inclusive in a remote spot
Upperud 9:9 is a small, family run hotel right on the waterfront by Dalsland's canal. We have 5 spacious and beautiful studio flats, each with 4 beds. Perfect for a couple, a family or group of friends.
Explore the area by foot, bike or boat. We are happy to recommend trails and local destinations for you to enjoy.
The area is also great for fishing. End your day in our brand new sauna overlooking the lake.
We love food and all meals are provided for you in this package. Enjoy local delicacies and seasonal produce.
---
Booking
To book this package on our website, you have to first choose which room you wish to stay in. Perhaps you want more rooms than one. Each room has a maximum of 4 beds and they all have individual layouts. So take a look what suits your company best! Further down on the booking page you can choose this package Weekend all-inclusive. The package is booked one per person. If you have any queries, do not hesitate in contacting us at info@upperud.se
---